(Letting you know, this is a summary page).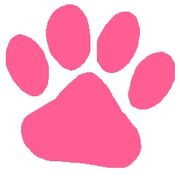 This is Skye's adventure.
(click here for the movie script)
A sequel is on its way. (click here)
Summary
When Skye makes a wish to meet a real princess, she finds herself and a 'tiny' friend involved in a royal feud.
Characters
PAW Patrol
The Bullies
Westerns
Easterns

Chief (mentioned)
Grudgy
Billson
Brown Nose
Locations
PAW Skills
Town Skills
Lend a PAW Skills
Be careful what you wish for.
Being youself makes you special and gives you your own shine.
Giving second chances.
Love and Harmony can make wishes come true.
Songs
Wishing and Hoping (reprise)
Shine On (reprise)
Trivia
Marshall, Rubble, Rocky, Zuma, and Ryder don't appear in this special.
Milli, from Team Umizoomi, appears in this special.
The titlle is based upon the song "When you Wish Upon a Star".